Affiliations & Certifications
Professional Affiliations
We are proud members of the industry's leading organizations.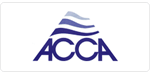 Air Conditioning Contractors of America (ACCA)
ACCA is a group of over 4,000 air conditioning contractors who work together to improve our industry, promote good practices, and keep homes and buildings safe, clean and comfortable. ACCA is the largest association of HVACR contractors and the preferred service provider for members in all 50 states and worldwide.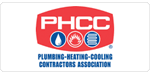 Plumbing-Heating-Cooling Contractors Association (PHCC)
As the oldest trade organization in the construction industry, approximately 4,100 members nationwide put their faith in the association's efforts to lobby local, state and federal government, provide forums for networking and educational programs, and to deliver the highest quality of products and services.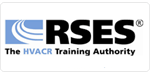 Refrigeration Service Engineers Society (RSES)
RSES is a leader in training and education for professional HVACR technicians and contractors offering comprehensive, cutting-edge education and certification members and the HVACR industry.
Better Business Bureau (BBB)
New England Cooling Towers, Inc. is an accredited member of the BBB. View our profile.
Licenses & Certifications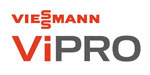 Viessmann CPRO Certified
Specially selected and trained, a Viessmann CPRO contractor is fully qualified perform the commissioning, start-up and service of Viessmann commercial boilers, controls and hydronic accessories. The extensive, three-phase CPRO training program includes over 80 hours of Viessmann-specific instruction and covers Weishaupt, Riello and Viessmann burner commissioning and service, Viessmann system control programming and troubleshooting and entire system setup.

CPRO customers can expect:
Greater service flexibility
Faster response times
A local contractor they know and trust
Mitsubishi Electric Diamond™ Dealer/Contractor


Mitsubishi Electric Diamond Contractors have reached the highest level of accreditation from Mitsubishi Electric Cooling & Heating. Factory trained in the M- and P-Series products, they have invested the time to develop personalized, hands-on expertise in sales, installation and service at one of Mitsubishi Electric's approved training centers. So, customers can be sure that they're getting the most professional, sure-handed installation and maintenance - the most reliable environmental comfort available from a Mitsubishi Electric Cooling & Heating system. What's more, customers can be sure that their Mitsubishi Electric Diamond Contractor is staying up-to-date on the technology as it evolves. And that should make customers feel very comfortable, indeed.
A.O. Smith Certified
OSHA Certified
Licensed HVAC Technicians
Licensed Master Plumbers